Welcome
Welcome to the Saya no Uta Wiki!
The wiki about the visual novel Saya no Uta that anyone can edit.
Warning: This wiki contains mature content.
This wiki has 43 articles with 650 edits made.
What is Saya no Uta?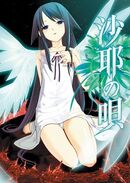 Saya no Uta (沙耶の唄, lit. Song of Saya) is a Lovecraftian horror visual novel by Nitroplus with erotic content. The original plot is written by Gen Urobuchi. In 2009, an English fan translation patch was released. Later, in 2013, JAST USA released an English localization using an improved version of the fan translation.

A three-issue comic book based on Saya no Uta, called Song of Saya, was produced by IDW Publishing. The issues were released from February though April 2011. Read more >
Help Saya no Uta Wiki!
This wiki is for fans of Saya no Uta. We strive to be the best resource for the visual novel, but we need your help! If you see an error on a page, or have information that's not present on the site, please add it here!

If this is your first time on the wiki, check out these pages:

How To Edit - Tips for editing.
Manual of Style - Learn about the wiki's writing style.
Templates - Before adding a new page, look here for pre-made templates.
To-Do List - Projects for the wiki can be proposed and discussed here.
Stubs - The pages here need more information. Please add to them!
Needed Pages - Pages that haven't been created yet, but are linked to on the wiki. If you have info on any of these topics, please add that page.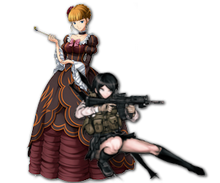 Featured Article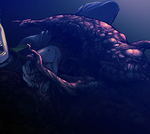 The species that Saya is a member of are extra-dimensional beings. They are very resilient if not practically invulnerable, being able to survive multiple gunshots and other blunt force trauma attacks. Saya's species is capable of modifying the bodies and flesh of any species they have samples of genetic material from which they must ingest to absorb the information. This power can get down to modifying a creature's actual genetic code or perhaps their entire ability's catalyst is based on their power to manipulate the genetic code. If the species desires, they can completely unweave a creature's body, cells, and genetic code and change it into something else.